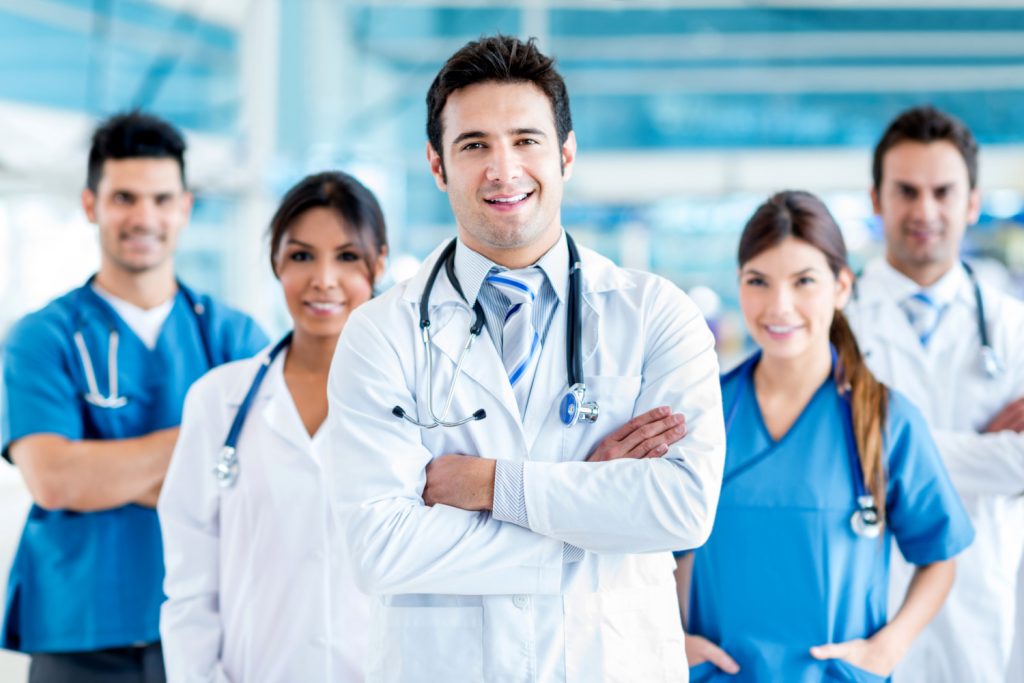 Is Search Engine Optimization or SEO for doctors effective? Studies indicate that people end up purchasing goods or services 78% of the time after a location-based Google search.
What does that mean for your medical practice? For one, it indicates the massive influence of Google search results on the visibility of and potential business for your practice. Patients today are searching for doctors and clinics near them using search engines, just like they look for restaurants or apparel stores.
The healthcare industry has gone virtual, especially after the COVID pandemic, which accelerated the adoption of telehealth by years. 2020 alone saw virtual visits account for 23.6% of the total doctor-patient interactions. Patients are increasingly taking their healthcare to their mobiles.
In a nutshell, no matter how excellent your medical practice might be, if it's not appearing in search engine results when potential patients are looking for one, you might as well not exist to them. Patients will rarely go past the first page of search results, and that's where you need to be.
So how do you go about boosting your search engine rankings? The answer is a well-thought-out strategy involving SEO keyword research, content management, technical SEO, and social media management, among others.
If that sounds daunting, you can rest assured it isn't. SEO optimization simply aims to refine and boost your online presence according to your prospective clients' tools and platforms. Your already excellent healthcare services deserve not be left behind simply because of a poorly-optimized search ranking or website.
SEO for doctors, if executed well, can prove to be a cost-effective strategy that can skyrocket your sales and drastically improve your standing as one of the best medical practices in your locality.
Why is Search Engine Optimization (SEO) Important For Medical Practices?
The healthcare industry used to differ from retail and professional services in the way it was perceived by customers/patients. But gone are the days when patients used to accept passive care delivery.
They're taking a much more active and demanding role in their health and are always looking for the best in the business.
You're Losing Money
It's natural to wonder if you even need to invest time and money in optimizing your SEO strategy. After all, you've probably been running your medical practice for years now, and patients haven't stopped coming.
Your word-of-mouth popularity and inbound referrals have probably kept your business afloat enough for you to have ignored SEO till now. But picture this: aren't you missing out on a vast market that's constantly online and searching for nearby doctors? Aren't you losing millions annually in opportunity cost alone?
97% of people learn more about a company or a service provider online than anywhere else.
Late Mover's Disadvantage
You might be shocked to know that you've already made it that much harder for yourself to appear on the first page of search results by not optimizing your SEO rankings till now. Over time, search engines keep track of user searches and search results and rank businesses or web pages according to their ability to satisfy the search queries.
Your competitors will have already built a decent online presence and reaped the rewards of ranking on the cherished front page of organic search results.
Multi-Faceted Nature of SEO
Your website's structure, on-page & off-page SEO, quality backlinks directing website traffic, and your overall domain authority are some of the factors that search engines consider while ranking search results.
Having an informative and updated Google My Business (GMB) page and an active social media presence on platforms like Facebook can further build your authority in front of potential patients. Social proof is a force to be reckoned with, and online reviews are at the heart of making or breaking your business online.
What should you do now? There's no time like the present to start improving search rankings for your healthcare practice.
Let's delve deeper into how you can formulate an SEO strategy for your unique needs and what benefits you stand to gain for your business.
4 Tips To Get Visibility On Search Engines Like Google
SEO for doctors is intended to improve your local SEO ranking, no matter the strategy you use. All your SEO efforts are collectively aimed at improving the one thing that matters most – your local SEO ranking.
Search engines recognize the difference between an organic and paid SEO campaign. Paid campaigns might bring you quick leads at a cost, but they hardly contribute to your long-term, proper local SEO strategy.
In this section, we'll talk about four broad areas you can start focusing on today to build a robust and lasting organic SEO strategy.
Optimize For Local Search With Google My Business (GMB)
Google My Business is a free but effective tool to make sure you appear in local searches when patients are searching for doctors near them.
Over the past two years, searches with 'near me' or 'close by' grew by more than 900%. To capitalize to rank for relevant keywords, your practice needs to have its GMB profile.
Even if your website appears in Google search results, if you do not have a GMB profile, patients are likely to find it cumbersome to visit your site if they decide to find your address and contact info.
This is because for searches like 'doctors near me,' Google displays a map at the top, which shows all the matching healthcare practices nearby. Without a GMB profile, you won't be displayed on Google Maps.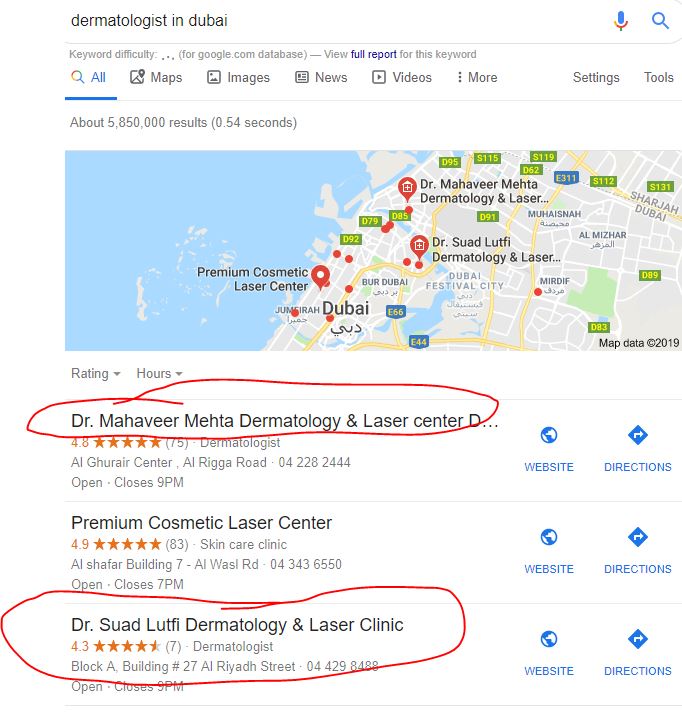 Moreover, GMB profiles appear as bite-sized packages of info containing the name, address, contact numbers, reviews, and other information of medical practices near the user's location. This makes it easier for potential patients to instantly call you or find you on the map without going to the trouble of opening your website.
Make sure your GMB profile displays your complete information and matches the information present on your website and other online platforms.
Publish User-Targeted Content that is Original and Engaging
In the medical marketing space, establishing authority in your field is perhaps the most critical growth driver. When patients consistently find their questions answered to satisfaction with your content, it builds your online reputation and, hence, your website's domain authority (DA).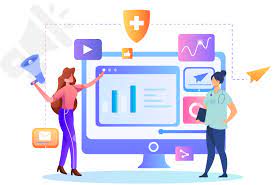 DA is another factor used by Google to rank your listing among the thousands of competing businesses. As your website and profile start appearing more and more in front of prospective patients, it will create a feedback loop – driving more relevant traffic to your web pages and, in turn, increasing your DA even more.
By publishing blogs around the topics users are searching for, you grow your following online, which you can then leverage to drive sales to your practice. Simple keyword research will reveal what users are interested in.
Google and other search engines highly value original and relevant content when ranking your web pages. Hence, make it a point to publish engaging, authentic, and consistent content on your website and social media handles.
Generate Relevant High-Authority Backlinks
As discussed before, social proof has grown into a significant factor influencing people to use any product or service. When your target market starts noticing their friends and network using a particular brand or vouching for a service provider, it saves them the work of researching a trusted one themselves.
The same scenario plays out online if your website has various high-authority backlinks referencing your practice or your website's content.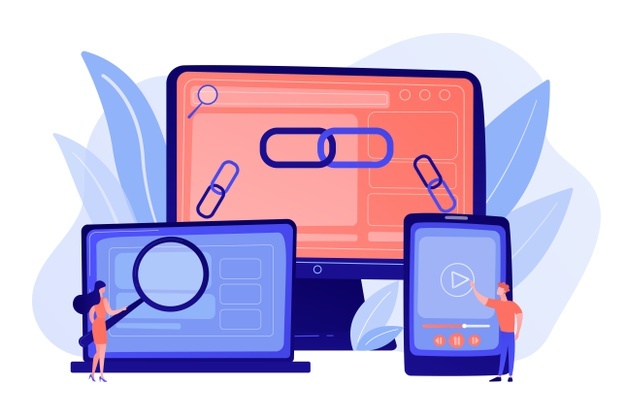 The critical point here is 'high-authority" backlinks, meaning links from websites that are considered authority in their space. This can be reputable medical blogs, your own social media profiles on Facebook, Twitter, LinkedIn, and relevant medical directories.
Linking to unrelated sites and those with low DA can hurt your SEO score, and so can buy links.
The previous point of publishing original and engaging content adds benefit to earning you organic backlinks from websites if they find your content is worth people's time.
Create & Manage Your Facebook Business Page
We're talking about SEO for doctors, and Facebook profiles are something that directly raises the authority of your physicians and your business.
This doesn't have to be complicated or time-consuming either. You simply need to have a Facebook profile for your business and individual profiles for your doctors. What to post can be the same as the blogs already published on your website or a short text-based, image-based, or video-based post.
Google ranks Facebook high in terms of DA. Hence, active Facebook profiles with consistent and valuable content have the potential to send droves of online traffic to your website and business profile. Just ensure you've enabled the 'Share to Facebook' option on all your content.
Benefits of SEO for Doctors
Now that you've learned why you need organic SEO campaigns and how to start building them let's shed light on some of the business benefits that naturally come with successful medical SEO.
Local SEO Generates Relevant Patient Leads
Local SEO is a powerful tool as it ensures you're only getting relevant traffic to your profile and website. Not all traffic is valuable, which businesses soon discover after hiring an SEO services provider without proper due diligence.
Any component of your SEO strategy should be laser-focused on driving only relevant leads to your business. Otherwise, you're simply wasting dollars on a generic SEO campaign and doing more harm than good for your online presence.
SEO is Cheaper Than Paid Campaigns (If Done Properly)
SEO relies on organically building your reputation online and optimizing search engines by providing helpful, engaging, and informative content.
Clients will come when you're not focused on short-term paid traffic and instead play the long game. Moreover, organic SEO is often cheaper than paid campaigns and delivers much better and long-lasting results.
SEO Positions Your Practice As An Authority In Your Space
This again comes down to playing the long game of building a reputable online that will start paying for itself.
Local SEO and creates an overall effect of bolstering your authority as a respected and value-adding business in your space.
How Much Time Can It Take For SEO To Work For Your Medical practice?
The time it will take for your SEO efforts to show results depends on whether you're creating an online presence from scratch or trying to pick up the pieces of an ill-executed strategy.
What Does Google Say?
Google itself says that it takes anywhere from 4 months to 1 year for medical SEO to show positive results.
If you're a newbie online and trying to rank in a high-competition space, it will take at least six months for things to turn around.
Instead, if your practice has been online for a few months or a year, you can expect to see results in 2 to 4 months if you're trying to rank among the high competition.
Focus on the Long Term
SEO is a long game, and you should be setting your expectations right. Like any good thing, getting SEO will take time and will involve multiple rinse-and-repeat cycles to get it right.
The only important thing is to get started. And if you have, keep trying to get better by staying on top of local SEO trends and optimizing your business to capture patient interest.
If you need assistance on your journey to SEO success, get in touch with us today to discover how Turnkey Mate can partner with you and create a custom SEO campaign that's just right for your practice.