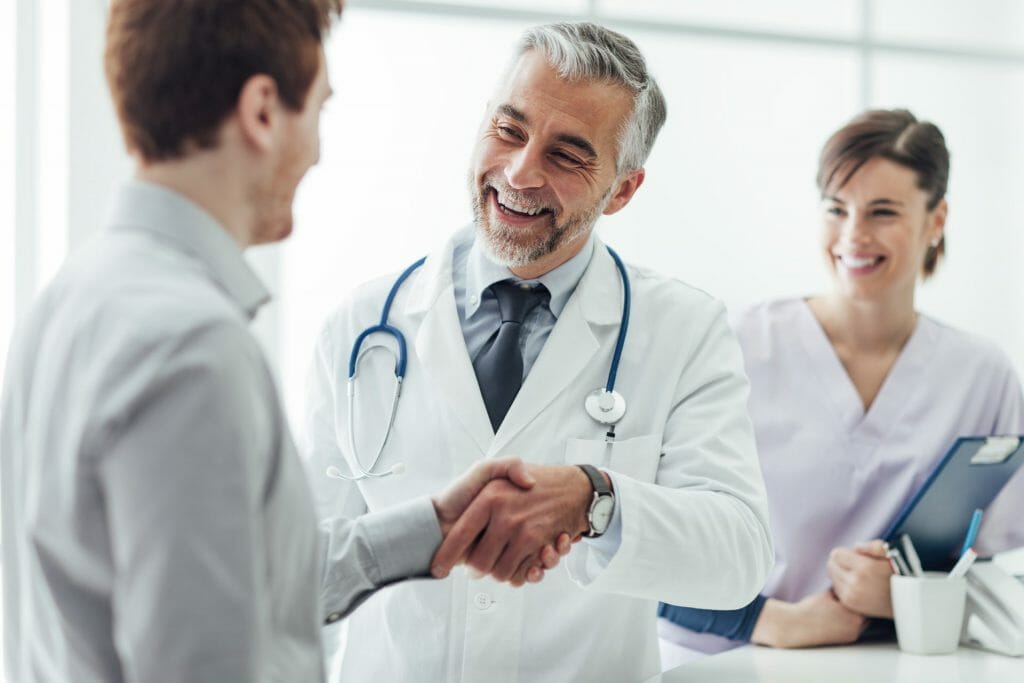 How To Grow Your Practice
51% of patients say they feel more valued when clinics use digital health communications. This statistic from TeleVox shows that the best way to attract new and maintain current patients is by developing an online reputation amongst them. Therefore, it is time to strengthen your online presence to ensure that your practice is reaching the most amount of people as possible. Clinics or practices can attract new patients by improving their website and online marketing strategy.
"Stopping advertising to save money is like stopping your watch to save time." - Henry Ford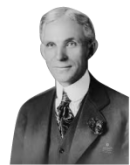 1. How Do You Get More Patients To Your Medical Practice?
How to get more patients into your dental practice or medical practice is a process with several steps. First, you need to get initial people for your practice and acquire a nice base. Then, you need to turn your new signups into loyal and consistent visitors to your clinic. Finally, how to get new patients from here could be to refer potential leads to the online reviews of your existing patients. By using an excellent online marketing strategy with your practice and treating your existing patients well, you can grow your practice through organic word of mouth marketing from existing patients talking about your medical practice. 
Get More Patients By Understanding Their Needs & Expectations
To get more patients into your practice, begin by asking your existing patients what they need and expect from your services. Provide current and prospective patients with an online survey on your website to see what your visitors are looking for. You should also read online reviews from those who visited your practice. These reviews can be found on online review websites or your Google My Business listing. By being proactive with your reviews, you can learn where your practice can improve for all your visitors.
2. How To Get More Patients To Leave Reviews?
How to get more patients to review your practice involves creative marketing tactics. If you need more patients to leave reviews about your practice, try to show a short advertisement within your waiting area. The commercial or advertisement could be a story about how a patient helped someone new find your medical services, which will emotionally trigger them to act the same. These short advertisements can help build awareness for your services by showing visitors in your area how they can benefit from your practice.
Another tactic of how to get patients to review your practice on your website can be to offer referral bonuses such as discounts or free services. Make sure also to ask your new patients directly to leave an online review on your website for site visitors to see. Medical practices can facilitate this process by sending a direct link to individuals to post a review right after they exit your office. By following through with his strategy, you can help your practice increase the chances of receiving more online reviews to your website or Google My Business listing.
Monitor Your Clinic's Online Presence
Scour every online review website for information & comments left by new patients about your practice. Respond to each of the reviews left on these websites. By being proactive, you can turn positive patient reviews into free online marketing towards individuals browsing the internet for your services. 
Make sure to also respond to any negative reviews. When it comes to responding to negative reviews, attempt to make the best out of them, respond to each review to find the reason for the complaint and try to resolve it. When responding to negative patient reviews, highlight how your practice values them as a patient. If the review turns into an issue that is brought up frequently, make sure to follow up with the negative review by providing information on the steps you took to resolve the issue.
3. Stay Active On Social Media
Online marketing is not just about your practice having a website for people to visit–it's about your practice having a comprehensive online presence so that prospective patients can find your practice easier through social media and local Google searches. Social media is a great online marketing tool to get more patients and to grow your practice.
If a clinic or practice is active on their social media accounts, you will give your patients the option to like or share your content. Therefore, your content will be seen by their social circle, and it will create more traffic to your site and generate leads that can become patients. The trick is to share informational content that is relevant to your target users so that more potential patients can feel motivated to share your content.
Keep Consistent Branding To Create Instant Recognition
Your practice will be marketing to potential patients on more than just one online website. When potential patients use a search engine to find your practice, they'll see the website of your practice, your social media website with comments from other patients, and reviews from patients about your practice. Make sure that your practice has a consistent marketing strategy for patients on each site. That way, potential patients will recognize your practice on every website they see you.
With so many different platforms to showcase your medical practice, your message can become inconsistent across the various mediums. Your professional medical branding should be uniform across all areas, including both print and online. By implementing consistent branding, it will help develop and increase trust in the medical community. If other referring practices and patients can distinguish your name or logo from others, these individuals are more likely to connect with you for their needs.
4. Expand Your Clinic's Online Presence & Authority
Expand the marketing of your medical practice and attract new patients through internet marketing solutions such as Search Engine Optimization (SEO), social media marketing, and Pay-Per-Click (PPC) marketing ads, and blogging. An actionable marketing strategy to implement towards getting more patients for your practice is to be marketing your practice to patients on as many listing platforms and local directories as possible.
Once your listing profile is complete, all business details of your practice will be visible to everyone in your area and more. Prospective local patients will be able to locate your medical practice and get the contact details that they need. One of the benefits of using local directories is that you can use their service provided for free, and your practice will be listed in multiple search engines. Some local directories that your medical practice should use are Google Places, Yahoo Local, and Bing Places. Create your profile and follow the steps to get your practice registered.
Implement A CRM For Best ROI Tracking
Successful marketing your practice to patients requires you to track the return on investment (ROI) of your marketing strategies. This will show you how effective each marketing strategy is at attracting new patients to your practice and whether or not the marketing strategy is worth paying for. Each medical practice should consider the following questions to help determine if they are getting the most from their marketing efforts: what percentage of leads became a customer?; what is your percentage growth last year?
To track accurate marketing ROI for your medical practice, set a specific marketing goal, and follow the progress towards achieving this goal within a CRM (Customer Relationship Management) software. Marketing CRM software for medial practices or clinics allows your team to easily keep track of every contact and related patient data associated with the stage of a patient's buyer's journey.
Medical office reps that use CRM software will see when a contact visited your company website or if they spoke with another member of your sales team. Reps can also log notes from their calls or email interactions with their contacts and leads. All information is stored and always searchable within the CRM Software.
Ready To Get More Patients In Your Practice?
Our team can introduce you to the best marketing tactics that will draw more new patients to your practice.