MARKETING FOR ACCOUNTANTS RESOURCES
Marketing for accountants during COVID-19 is a critical business decision when trying to maintain an accounting firm. In this post, you will find tips and a checklist designed to help CPAs understand the best practices for leveraging various marketing tools and tactics. These tips can help a firm in the short-term and determine potential fits for long-term marketing strategies. Therefore, without wasting any more time, let's dive right in.

"Always deliver more than expected." - Larry Page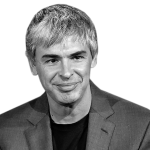 7 Tips About Marketing For Accountants
1. Reevaluate Your Marketing Approach
Many businesses are finding themselves operating at a slower pace due to the COVID-19 pandemic. It may be an excellent opportunity to address changes in marketing that typically are long due for an overhaul. For most businesses at this time, this starts with their digital marketing strategy. With consumer behavior changing, it is crucial to keep in mind that services may be provided differently very soon. That's why any firm's current digital marketing strategy must focus on optimizing its services to be delivered and marketed digitally. Cost-effective SEO & PPC campaigns are going to be important for firms to get traction in the current market.
This will allow firms to "re-establish" a stronger position in future markets while being able to develop social media, online sales, and co as reliable revenue streams. 
2. Digital Marketing For Accountants
An accounting firm using digital marketing automations will lead to effective sales and marketing results. An example of the effective use of automation within digital marketing is messaging automation. Because of the new consumer behavior from COVID-19, as a result, it has made it hard to communicate with current customers. Also, face-to-face sales efforts have been affected. To fix both these issues, sending out personalized, contextualized, and targeted accounting messages to customers is the solution. This will help your accounting firm remain top of mind and convert more sales.
Eventually, your accounting firm will need to manage lots of communications between customers.
3. Maximize Your Customer Relationship Management System (CRM)
When it comes to new sales for accounting firms, your lowest hanging fruit may actually be your existing customer base. Therefore, a well-maintained customer relationship management system (CRM) is essential. Nurture sequences are great to engage your contact list via emails or SMS, and to let them know about current market changes. Above all, it can provide you with insights to maximize the revenue potential of your current client base at your firm. CRM solutions offer real, long-term value to your business by allowing you to track and communicate with customers and leads.
Maximizing your CRM system will not only help your business manage customer relationships better, but it can also generate a consistent flow of sales opportunities.
4. Use Videos To Support Your Sales Process
Video used in both, the sales and service process, can add a personal touch when talking to customers. Unfortunately, sometimes it can also become a challenge to coordinate an in-person meeting with prospects and clients, especially during times such as COVID-19. As a result of COVID-19, working from home has become more popular in the short-term. Consider using video marketing tools such as Animoto, VideoScribe, Loom, or Biteable to enhance your client's sales experience at your firm.
5. CPA Firm Advertising - Get New Clients With Ads
Trade show and event attendance are likely to suffer in the foreseeable future because of COVID-19. It may be more affordable than you think to acquire new clients through online targeted advertising. Online ads can be sent to specific audiences directly in social media feeds, and Google search results. However, you must first optimize each campaign by the right customer demographics and keywords. Some examples of ad demographics can be a place of work, location, and more. Keywords can be optimized for search intent, which means the most popular keywords customers use when looking for your services. As a result of highly-targeted ads, customers will receive contextually relevant solutions to their needs. Which ultimately will result in an increase in sales conversions. 
After all, online advertising is to show your business to as many potential customers as possible. However, there are more strategies to increase your online visibility.
6. Make Sure Your CPA Firm Ranks On Google & Co
Search engine optimization (SEO) is essential for the success of an accounting firm's online visibility. If you have a website or a blog (to inform your prospects about your firm), SEO can help you get targeted free traffic from search engines. With your customers and CPA seeking prospects now turning more than ever to the web, you must ensure website best practices are being implemented. By using data from SEO optimizations, accounting firms can effectively drive marketing efficiencies. 
Other Marketing For Accountants Questions:
Is your website SEO optimized with the correct keywords used within search engines?
 
Is your online content marketing working at its full potential?


Are your social media posts optimized for searches?


Have you connected your Website to Google Search Console?
Marketing For Accountants Top 5 Services To Sell
All Information Below Was Sourced From Credible Accounting Firms & Their COVID-19 Resource Centers. Accounting Firms Are Proactivity Sharing Their Steps Towards Helping Individuals & Small To Mid-size Businesses.
1. Disaster Loan Assistance & Modifications To Existing Loans.
At this time, small and mid-size businesses are sorting through all the lending programs that the federal and state governments are introducing. CPAs can help these businesses to identify loans with the most favorable terms to meet their borrowing and repayment needs. Accountants can also help review existing loan covenants and stipulations. By doing so, companies will find opportunities to renegotiate better interest rates. As a result, it will call for CPAs to help report loan adjustments within their financial statements.
2. Business Operations Support
CPAs are providing business operation support for companies that are complying with the Family First Corona-Virus Response Act (FFCRA). In other words, accountants will need to give guidance with several payroll and HR issues. These affected companies will need to modify their family medical and employee-paid sick leave policies. And in conclusion, employers will find themselves needing the assistance of CPAs to update their payroll tax credit applications.
3. Business-Continuity Planning
Accountants are consulting companies who are affected by COVID-19 about extra opportunities businesses have on continuity planning. Because of the release of more federal government economic stimulus programs, many small and mid-size companies are looking for ways to alleviate some of their short-term financial burdens. Therefore, CPAs can provide support services to these companies by sharing more insights on options for improving liquidity and tax savings for the future. As a result, the businesses that these CPAs help will then have more of a chance to remain stable in the long run. 
4. Marketing For Accounts With Tax Planning Services
Accountants are the heroes that have the opportunity to save businesses. COVID-19 financial pressures are making it difficult for companies to pay their bills and keep their doors open. Even though the federal government's economic stimulus programs may alleviate some short-term financial burdens, businesses still need more help. Now is the time for accountants to identify hidden accounting opportunities for these affected businesses, such as potential tax savings, restructuring businesses, and personal assets. This way, companies can avoid the potential pitfalls that can negatively impact their ability to operate efficiently. 
5. Insurance Reviews - Commercial
Analyzing business insurance policies may provide opportunities. Most business-interruption insurance policies explicitly exclude viral pandemics. However, a careful review may reveal hidden opportunities for business owners to recover even a portion of losses resulting from coronavirus (COVID-19).
Need To Market Your Accounting Firm Online?
Our team is available to support you in the growth of your accounting firm online.