COVID-19 | 5 Significant Marketing Changes Caused By This Pandemic
COVID-19 MARKETING RESOURCES
While we keep the individuals affected in our prayers and we hope that everybody stays home, in safety, away from what could potentially be lethal or affect your loved-ones, we need to remember the following:
"In the midst of every crisis lies great opportunity." - Albert Einstein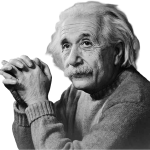 1. Businesses Are Re-Allocating Conference Budgets.
In the coming months, companies are going to become more reliant than ever on their digital strategy. In many cases, adopting a holistic online marketing strategy will be the deciding factor in whether companies make it through the tough times ahead. As the majority of events and business conferences have been canceled or postponed for the coming months, we have noticed that large and small companies are shifting their focus and budgets away from experiential marketing. 
Trade-Show Circuits Canceled.
As #socialdistancing is becoming a new norm while we are all facing increased barriers to conduct face-to-face business, the current situation is posing an enormous challenge for all of us. The key to resilience in this market of uncertainty is the development of ongoing marketing contingencies to mitigate against losses in sales and changing consumer behavior. Too many companies rely on the annual circuit of trade shows and exhibitions to network and to nurture customer relationships. Large company trade shows such as Adobe Summit in Las Vegas, Geneva International Motor Show in Palexpo, Grand-Saconnex, Switzerland, and IBM's Think in San Francisco are finding themselves in the position of lost millions through the cancelation of their events.
Businesses Need Cost-Effective Digital Marketing.
Even though many companies may not be able to get back all expenses related to conference preparations, many companies are now considering alternatives. While conference and event budgets have not been fully spent for the year, companies are considering re-allocating their budgets towards digital marketing activities that come with ROI-potential. If the current situation persists, we will see more companies moving into social marketing, content marketing, SEO strategies, and PPC advertising, can potentially yield more cost-effective results (leads/sales opportunities) than conventional conferences tactics.
2. Teleconferencing & Live-Streaming Is Taking Over.
COVID-19 is already starting to show impacts of market changes. As more of the world's population is making an effort to stay home, teleconferencing solutions (e.g., Zoom/Skype/Google Hangouts) are heavily being utilized to supplement for direct face-to-face interactions.
"Mentions of IG Live skyrocketed by 526% between March 8 and March 15."
Not only is teleconferencing experiencing a surge, but brands, families, individuals, and the overall labor force are also taking their communication more onto social platforms, using features such as Instagram's Livestream, according to Jeannette Ornelas. G Live, which hosts Instagram live streams that users can access through Instagram Stories, was previously overlooked by brands, but it has exploded practically overnight. Mentions of IG Live on Instagram and Twitter skyrocketed by 526% between March 8 and March 15.
Being proactive and adjusting current digital marketing campaigns can define whether a business can reduce the hit it takes during COVID-19 – or not.
3. SEO & PPC Are More Important Than Ever.
With the recent outbreak of the Coronavirus (COVID-19) & implemented safety precautions by the government, people are now staying indoors more than ever. As a result, search traffic, content consumption, and other online activities have increased significantly over the past 2 weeks.
Although PPC ads appear above organic rankings, 71.33% of searches result in a click on an organic result on the first page, which is driven by SEO.
Consumers trust Google's algorithm and they know which spots advertisers are paying for causing consumers to avoid clicking the promoted search results. Instead, they visit the organic search results that the search engine has determined to be the most relevant.
Now more than ever before, companies should focus on utilizing search engine optimization (SEO) strategies to climb to the top of search engine results in order to capture as much online traffic as possible, while not having to pay for every click.
It's undeniable, SEO is a crucial component of creating cost-effective marketing campaigns that yield long term traffic increase and sales opportunities.
Bringing SEO & PPC Together.
Companies will likely rely more on PPC advertising in the next months as conferences and events are not viable sales channels for 2020.
Overall advertising budgets are projected to be on a decline in 2020 due to COVID-19's economic impact, but companies are starting to focus their advertising budgets more towards re-targeting campaigns that are proven to be more ROI-driven and cost-effective than cold traffic campaigns.
While in general, cold traffic remains important to scale ad campaigns, it is most likely that companies with established PPC strategies will feel more confident placing their budgets, considering the current uncertainty in the market.
4. Contextual Social Media Posts Showing Solidarity Are Winning.
When is a better time than now to connect with someone via social media?
In order to connect with the world around us, we're left with the platforms that some deemed, would turn us anti-social.
With social media platforms such as LinkedIn, Facebook, Instagram, Twitter, & new-comer TikTok, being utilized at an all time high, we can only image where this trend will continue to go. With the appropriate tone and messaging, social media marketing can have a dramatically positive impact on forth-going sales & overall business performance.
What Brands Are Talking About On Social Media.
Brands can stay relevant by telling stories about what they are doing to have a positive impact on their communities, their store associates, and their customers, during times of crisis.
"While the world is suffering, show some solidarity."
There are also opportunities to align brand marketing messages with consumer sentiments and desires for specific products and services.
Even service and product attributes, such as employee safety protocols while providing services, or products that handled with extra precautions, allow companies to optimize their marketing and messaging.
Social Media Is Here To Stay.
It's clear – capitalizing on holistic and cost-effective digital marketing strategies is invaluable nowadays to support sales.
5. Business After The Lock-Down
As the world keeps changing at a rapid pace, it is fair to ask how overall business practices will change in the coming months.
Work From Home Attitude Will Change.
People who did not like or are reluctant to work from home will probably start to change their attitude toward remote work as companies are actively investing into their teleconferencing capabilities. The home office will likely rise in popularity and companies will start to re-think their office space, given corporations a possible way to reduce office space overhead as more employees and contractors will consider remote work. As companies will adopt remote work, we will see advances in digital team work technologies and software that enables teams to better track remote work.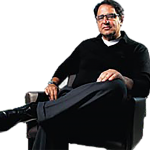 With COVID-19's overall impact on the economy and the given remote work shift, we could possibly see more vacancies in the commercial leasing market with an overall reduction in business travel and face-to-face interactions.
Less Time Traveling, More Time Doing Business.
As the COVID-19 situation is progressing, it is likely that we will see a reduction in business travel as companies will care to protect their human capital against the ramifications of a quarantine and being potentially locked-down to prevent spread. Companies and people in general will realize that they can accomplish their business objectives without being face-to-face. This will have a major impact on airlines, hotels, and the travel industry in general.
Is Your Business Affected By COVID-19?
Our team is available to support you with marketing adjustment strategies & tips to optimize your business for COVID-19 market changes. Don't hesitate, it's free.