Tips On Advertising A Doctor Office Online
The new way that healthcare patients are looking for a new healthcare practice is now online. In fact, 88% of healthcare patients use a search engine to find a medical practice or healthcare results. This means that online advertising for doctors through medical ads is a vital part of your digital marketing strategy in order to attract new patients to your medical practice.
"The more informative your advertising, the more persuasive it will be." - David Ogilvy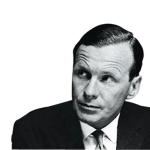 1. Medical Advertising: Passive Marketing For Doctors
There are two types of online advertising for doctors: passive marketing and active marketing. Passive marketing is an online advertising approach that involves creating digital marketing assets that are used to showcase the available services found in your healthcare practice. By using passive marketing strategies, your practice will effectively communicate the available services to the potential medical patient. Examples of such marketing assets include social media posts or blogs. These marketing assets will then be positioned online for prospective medical patients to stumble across when they search for medical-related topics in Google search results.
Medical Advertising: Active Marketing For Physicians
Active marketing is an online advertising strategy that involves promoting various marketing assets designed to engage prospective medical patients to take action with your practice. This form of online advertising is referred to as paid or search advertising. It is a proactive marketing approach towards driving new patients to your practice as soon as possible. An example of active marketing includes Google PPC ads, and it is a version of paid online advertising for doctors who want to broadcast their medical practice to thousands of interested locals within Google search results. By engaging in Google PPC ads, healthcare practices will be actively introducing their brand and services to their desired target audience.
2. Medical Advertising: About Google PPC Ads for Doctors
Google PPC ads are a form of online advertising for doctors that uses targeted marketing keywords to appear to potential healthcare patients in Google search engine results. Google AdWords is a helpful marketing element to include within your doctor advertising and overall medical marketing campaign.
To advertise online towards locals in your area, using Google AdWords can position your medical practice in front of interested locals. Google PPC Ads can be configured with Google Adwords to target local search phrases that a potential patient or patients use, such as "doctor offices near me."
By implementing Google PPC ads within your digital marketing campaign, your medical practice will have the ability to customize and measure each ad campaign. This way, your healthcare practice can fine-tune each ad to achieve different results and increase the ROI.
Instagram & Facebook Social Media Marketing Ads For Doctor Offices
Much of marketing for doctors and their practice takes place on social media. Online advertising for doctors can take place on Instagram and Facebook, which are two social media sites that are excellent marketing platforms for your online digital marketing campaign. A social media campaign can help you drive new patients to your healthcare website, book more patient appointments, and become a healthcare leader who patients can trust.
3. Display Advertising For Healthcare Professionals
Display advertising is a type of medical marketing that uses image marketing, audio marketing, or video marketing to appeal to a patient. This form of online advertising will bring patients to your medical practice when the patient uses a search engine for healthcare topics related to your medical practice.
Paid Search Advertising For Doctors
Paid search advertising is a form of online advertising that makes medical marketing ads appear at the top of search engine results for your medical practice. This form of medical marketing allows you to get more patients to your practice by making your healthcare practice appear above other search results from another medical practice.
4. Use Local SEO For Your Medical Office Advertising
Doctor office advertising can be enhanced with a local SEO marketing campaign. Local SEO for your healthcare practice is another approach to obtain new local patients in your area. Create a healthcare blog with content that's both informative and useful to locals in your area. By doing so, Google will position your website above all other local competitors listed online.
For SEO and advertising for doctors to be effective marketing strategies for your practice, optimize the information about your healthcare practice listed on your website. Having the correct local information about your practice within your website will allow your practice to show up first in local search results.
Top 5 Local SEO Tips For Doctors
Claim your Google Business Listing
Add Local Pages To Your Website
Improve NAP Consistency
Acquire Backlinks From Partners And Sponsorships
Promote Blog Content on Social Media
5. Optimize Your Website Design & Development
The website of your healthcare practice must be well designed to attract new patients through online advertising and marketing. You can have a great social media marketing campaign or digital marketing campaign that puts your healthcare practice ahead of the search results. However, patients will still not choose your healthcare practice if patients can't navigate your website effectively. Talk to your new patients as well as any existing patient to see how the patient experience was when navigating your website online.
Website Optimizations Tips For Local Practices
Research Local Search Terms That Patients Use
Optimize & Localizing Your Existing Website Pages With Local Keywords 
Create Landing Pages Within Your Website For Local Service Offerings 
Make Sure Your Website Loads Fast On Both Mobile & Desktop 
Collect Relevant Links To Point To Your Website From Other Authoritative Local Sites & Blogs 
Get More Patients With Online Advertising
Are you looking to run custom ad campaigns for your practice? Our team of experts can support you.