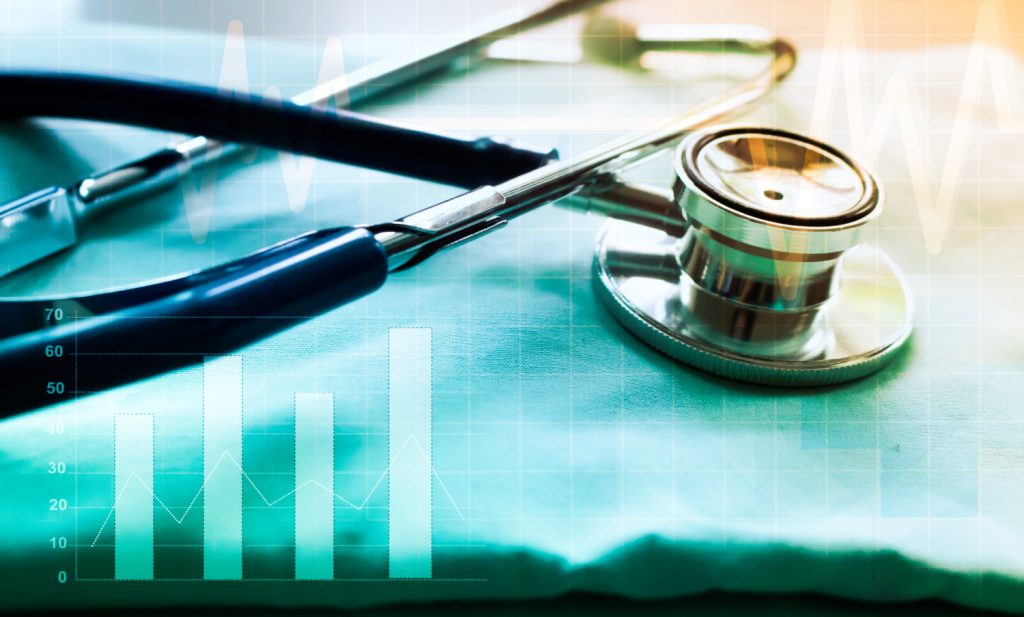 Today, there is so much information available on the internet that it seems patients do not need to visit a hospital to diagnose the problem. Customers can book online appointments at your medical clinic if your website is placed at a higher place on the search engine result pages. To get your website and services ranked higher in the search results, it is essential to plan healthcare marketing strategies for building brand image and optimizing the patient experience for greater footfall and better results. Medical marketing is a complex framework that assists medical businesses in educating and communicating with prospective patients on important health information, medical agendas, messages, company services & practices, and more.
Fundamental Elements of Healthcare Marketing
For a solid and manageable foundation in the medical industry, it is essential to identify the powerful marketing elements the healthcare business can undertake. Following are the top three fundamentals of medical marketing:
Digital Marketing: Broadly, digital marketing includes everything from mobile applications to online portals & gateways. Everyone around us is connected to the digital world via social media platforms like Facebook, Google, LinkedIn, etc., or online email sites like Yahoo, Gmail, or Hotmail. Digital marketing has the power to target a pinpoint audience by blogging, advertising, hosting online events, and so much more.
Internal Marketing: Internal marketing is about gaining attention and communicating information to those who already know you, such as past patients. It is about retaining patients by enhancing their experience, inspiring patient referrals, converting inquiries, etc. It is a low-risk technique and offers a high return on investment.
External Marketing: By external marketing, you can reach out to new prospective patients by advertising. A social media campaign is an effective strategy to connect and reach out to we have We have interested customers and patients. External marketing can be expensive as compared to other elements of medical marketing but quite effective.
Marketing and Media Trends for Medical Businesses in 2021
It is vital to review the latest medical marketing trends that can help organizations in the medical field grow. Some of the notable trends are listed below:
According to a report, about 85 percent of patients rely on Google reviews and form an opinion even before booking an appointment. Therefore, it is critical to emphasize the online reputation of the business. A dedicated program can be hired to improve or create a favorable image of the provider on Google, Facebook, or a review website.
Prefer an Image or Video over Written Content: Unarguably, videos and images engage consumers better than written content primarily because of the attractive visual elements. According to several reports, consumers will spend approximately 100 minutes per day watching online videos in 2021. Another study stated that videos have higher conversion and interactions with potential clients.
Local SEO: It is important to find website loopholes to generate more traffic on the website. Even a small issue in your website can push it down on the Google result page. Effective medical SEO of your website can offer vital information and leads for a foothold in the medical business.
Strategies to Gain More Clients and Patients for Your Healthcare Business
Search Engine Optimized (SEO) Website and Blogging
Search engines like Google have simplified the online searching process for people to find and receive information that they need. Google runs a combination of algorithms before delivering webpages on the search engine results pages (SERP), which is relevant to the search index. SEO tools can identify and eliminate the loopholes in your website that prevent inbound traffic. SEO Professionals conduct website audits that can increase loading speed, resolve content issues, build meta tags, deliver better crawlability results for the audience, and so much more.
Blogging can significantly impact the quality of SEO by positioning your business's online site as a suitable solution to customers' queries and questions. While creating a blog, content writers use several on-page tactics like higher frequency of keywords in the content, which makes the content more appealing and eye-catching to the readers.
Understanding social media marketing in a medical industry setting is essential. A single Facebook or Google post can create many leads for potential patients. Almost everyone, especially millennials and Gen Z, spends most of their time scrolling Facebook or Instagram timelines and making decisions based on the information available. Medical companies can create meaningful content to engage potential patients available on social media.
Following are some essential tips for effective social media medical marketing:
Get a gist of the target audience and devise a relevant strategy for your social media handles like Facebook, Twitter, Instagram, etc.

It is vital to address customer complaints and queries to gain trust and loyalty. Companies can share their contact information online for users to connect with them anytime.

Frequently posting health tips and medicine information on Facebook, Google, etc., are great ways to build a company's goodwill and reputation online. Quotes and facts can also draw the reader's attention.

Hosting online events on Google, Facebook, or YouTube is a great strategy to connect and share information with potential patients.
Paid Advertising and PPC Practices
All the ads that one can see on billboards, newspapers, televisions, or radios are paid services offered by a publication company to businesses. Paid advertising is generally quite specific and granular, allowing you to reach out to an audience interested in availing medical services that you offer. It is crucial to broadcast your medical practices and information across multiple and selective advertising channels.
A Pay-Pay-Click, or PPC campaign, is an online advertising strategy in which you pay a fixed fee per click. Though not expensive, it is a profitable strategy for providers to analyze which medical practices receive better results. PPC campaigns offer brilliant work insights which facilitate better decision-making and more. Social network sites like Facebook have low click rates, but the customer-targeting capabilities can make a massive difference in the medical marketing practices of the business.
Phone and Email Marketing
The main objective of e-mail and phone advertising is to give data access to customers personally and to hear customer expectations and demands. As per a study conducted by Website Builder, the role of e-mail advertising becomes 40 times more successful than Facebook and other social media platforms, when it comes to customer acquisition. Also, Tower Data states that 0ver 91% of consumers in the US read mails every day. It is one of the most functional CRM choices to maintain communication, deliver important information, and automate appointment reminders on behalf of medical providers.
Check out the top e-mail and mobile media tips that medical ventures need:
Consider creating ads and newsletters that can be conveniently viewed on mobile screens.

The online content should be eye-catching and precise.

Track and report metrics to improve performance and effectiveness.

Find ways to run audience feedback campaigns online to enhance customer satisfaction.

Avoid using trigger words to prevent e-mails from ending up in the spam folder.
Why Do Media Marketing Practices Interest Medical Businesses?
There are several reasons why medical providers need medical marketing media services, some of the notable factors are listed below:
By interacting with the audience, medical businesses can ascertain customer demands and requirements, which can help them to improve their services accordingly.

Social media is a powerful platform and can recognize your medical venture on the global stage.

Competitive advertising can keep you ahead of the local competition regarding cost, revenue, and quality of care provided.

Clinicians and physicians can counter online criticism & misinformation by sharing expertise on social media platforms.

It helps you develop and execute strategies for educating patients on strong medicinal trends and information, for example, illustrating COVID-19 solutions.
What are the top Platforms for Medical Marketing?
Google: It allows you to upload PPC ad campaigns with an intuitive set of targeting features such as keyword selection, location, language, time, and more. It enables you to reach out to people of a specific age group, time zone, etc.
Yahoo Bing Network: The YBN network offers low PPC costs and can be an excellent choice for beginners in the medicinal field. It also provides lesser competition than Google ads. As per a report study stated by Koozai, the YBN network involved powerful partners like Amazon and Microsoft, which account for 29% of the market share.
Facebook: With over 900 million daily active users, Facebook is another top-performing digital platform for medical marketing. You can create display ads, engaging content, and so much more to stay connected with the audience. According to National Research Corporation, over 40 percent of US citizens rely on Facebook for health information and related channels.
Medical businesses that tend to survive in the long run must avail marketing practices to stay ahead of the local competition and increase revenue & profits. By optimizing and selecting the most suitable and accurate category of your services, you can improve your business's online presence and your reputation in the market. The quality of the content can be the deciding factor for achieving marketing goals as it can list your business website among the top search options on a search engine. It is a cost-effective solution to generate traffic on your website and improve your online reputation.