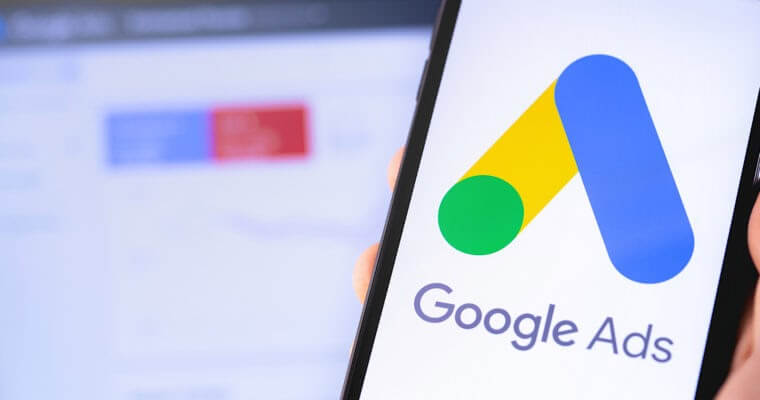 With the growing competition in the medical profession, it can be difficult for doctors, physicians, and hospitals to attract clients and increase revenues. Hospitals and doctors must use modern techniques like Google Ads to create awareness amongst potential customers and patients.
Google ads are online advertising platforms that help you to promote your medical businesses and website through digital ads.
It helps you advertise and create awareness about your medical services, which helps increase traffic to the website. This is done by using appropriate keywords through Google's search engine service and its partner sites.
Google ads accounts are managed online, allowing you to create or modify the google AdWords campaign or ad text at any point. If you take a deeper look at Google ads, it has many benefits in promoting your medical business and helping it grow.
Following are a few advantages of using Google ads:
Google's massive reach

: Google is a brand in itself. Today if anyone wants an answer to anything, Google is a one-stop solution. The search engine handles approximately five billion searches daily. If your website ad is listed in the search results, the viewer will probably choose your medical services over your competitors. It has a much wider reach than Facebook, Twitter, Instagram, etc.

Bring any budget to the table

: At times, winning a click can be expensive. But the benefit of using Google ads is that you can constraint your daily expenditure, advertising budget, maximum bids, etc. This way, even if you are not monitoring your accounts, you can control your overspending habits. Moreover, you only pay for genuine clicks and visits to your website.

Capabilities allow for a range of targeting

: Google always has something to offer for every business at every stage of subscription. There are two ways to increase your page reach with google. One is by using broad and relevant keywords. The other one is using long-tail and more relevant keywords. A keyword is a word that people type in a search engine to find what they are looking for.
Below mentioned are the features of relevant and long-tail keywords:
Use of relevant or broad keywords shows your ad to the prospective patient at the initial search stages. There are two techniques which you can practice under this. A booth of keywords can boost your website traffic and the number of visits to your account. You can capture their information through an ad with a click landing page that sends your target informative content. Or you may use re-targeting software if there are no successful conversions.

On the other hand, the use of long-tail keywords is less expensive and search-specific. It provides users with the specific content they might be looking for.
Pros of Google AdWords for Doctors
Do you want to get new patients regularly and fast? Using Google ads can be the right practice for you. Following are the benefits offered by google ads for doctors.
Increased Reach & Target audience
Though search ads are best suited for targeting patients at the right time, it also increases brand awareness at the same time. Display Ads also build online brand awareness quickly. Combining these practices helps you cover more ground to promote amongst your users, grow your impression and stay ahead of other doctors.
It helps you make your marketing campaign as targeted as possible. For example, if you are based in a specific region of Canada, it doesn't make sense to pay for ads for people living in the USA. Another fantastic feature is the Google AdWords schedule under which you can schedule ads for later. Since google ads have the best targeting in marketing, it shows your ads only to the people who have searched for the keyword before.
Track Results of Online Advertising & Pay per click
Creating an account and setting up an ad campaign can be done quickly. If you follow all the steps carefully, live campaigns will be set up easily, which can be instrumental in growing your audience. Once your campaign is live, you can sit back and track your results by various tracking methods available. These are termed conversions by Google. A code is provided by Google through which you can track how many calls you have received through your ad and your website separately. You can also track how many patients scheduled an appointment on your site through this feature. This feature also allows you to keep a track of the number of visits to your site.
Unlike other online advertising platforms, you only pay when the viewer clicks on your ad. This is referred to as pay per click. It can help in maintaining the ad budget as you do not have to waste it on advertisements that are not intended in the interest of people. There is no minimum amount, and you have the choice to decide how much money you want to pay for your Google ad campaigns per day, per month, or per location.
Widely Accepted and Acclaimed Marketing Strategy
Rather than organic search results, the percentage of consumers clicking on Google Ads is increasing. This indicates the need for the doctor to appear in organic search results and Google ads. Many doctors are following this trend of advertising to increase their reach and outshine their competitors.
Cons of Google Ads for Doctors
Just like a coin has two sides to it. Google ads for doctors have their own set of pros and cons. Following are the top disadvantages of using Google Ads:
Not All Google AdWords is Worth it
The role of AdWords in a campaign is monumental, but many keywords do not do justice to their pricing. The more competitive industry, the more expensive keywords it has to offer. Therefore keywords can at times be a bit pricey.
Pay per Click Model can be a Burden on Budget.
As per the pay per click model, you are supposed to pay a per-click cost which can be a burden on your decided budget. Users may end up paying more costs with PPC campaigns.
Medical SEO is Considered More Effective than Google Ad
In medical practices, tough Google ads are an upcoming trend, yet SEO has had an upper hand since it has been an existing practice and advertisement method. Largely, doctors prefer medical SEO services to promote their practices.
What's the ROI for Google Ads?
The cost of google ads is different as per the company campaign across the medical industry. When we talk about the amount of money spent by the advertisers, it is subject to the campaign size, cost per click, expected revenue, etc.
Any marketing campaign undertaken by healthcare professionals serves the primary purpose of generating a high return on investment. Return of Investment is the amount of profit you earn compared to what you spent on your ad.
In today's time, PPC can be considered one of the most promising and profitable marketing channels. This is because it brings genuine traffic to the website and landing pages quickly with a faster conversion rate.
It is essential to calculate ROI because it gives you an accurate picture of your advertising campaigns and their impact on your websites.

It tells whether you are gaining any profit from your google ads campaign and how much your ad is helping in achieving your goals.
According to an estimate shared by Google, businesses are earning $2 from every dollar spent on average. This estimate is calculated by the advertisers' cost per click activity sample.
How to Make the Best Out of Google Ads?
To make the best out of google ads, you need to keep two significant factors in mind.
Research

: A deep and thorough research of keywords related to your services should be done, and the ad text should further be framed in the desired manner to generate good convertible leads from your website.
Landing Pages

: The landing pages of your campaigns that the viewer is redirected to should be relevant to the ad text and keywords search.
Google Ads Vs. Organic SEO | What is Better For Your Medical Practice?
While both PPC and SEO aim to get more patients and get your medical businesses on top, both of these have different practices to get there. SEO works on getting organic ranking but Google Ads target particular keywords and phrases.
Though SEO is an existing advertising platform with a lower cost yet, PPC is the face of advertising these days. The following reasons support this statement:
PPC provides time-sensitive discounts and sales

: Google ads for doctors are more beneficial as they generate traffic to your site and the number of visits to the site increases.

New patients

: With an effective PPC campaign you can gain aggregate marketing data which further enhances the number of potential leads. Moreover, it reaches a highly targeted audience.
SEO is a vital and successful tool as it makes your medical business found on the web. PPC on the other hand will do the same process in a short duration of time. Hence, if you aim at gaining organic traffic in a short time, Google ads are the platform for your medical businesses.
Verdict: Are Google Ads Worth it?
Google ads can be pretty effective for medical businesses and doctors to gain new patients and create awareness amongst the masses. Though there are several cons to google ads, these can be overcome easily if you take assistance from professional experts in this line. Following factors can also be considered before investing in PPC ad campaigns:
If you research and balance the cost & reward of the ad conversions, you do not have anything to worry about.

Researching the trends and related keywords can save you money and time. It also helps you to connect to the target audience in a better and more flexible manner.

Using the right combination of the keywords, SEO, and Google AdWords campaigns tools can help you gain new patients and receive real data, driving revenue at a low cost.

It helps you stay ahead of the competition.
Google ads for doctors can be a game-changing practice for attracting more patients, creating awareness amongst the potential customers, and retaining the existing patients. Right keywords and keywords related to the line of profession can be used to drive revenue via Google. Doctors and medical businesses are highly recommended to go for Google ads if they are looking to increase profits and online brand awareness.
Turnkey Mate is a US-based leading digital marketing agency. It is a one-stop solution for all your SEO and PPC solutions. The company professionals are committed to providing reliable and effective digital marketing solutions to its clients.
Click here to know more about Turnkey Mate.