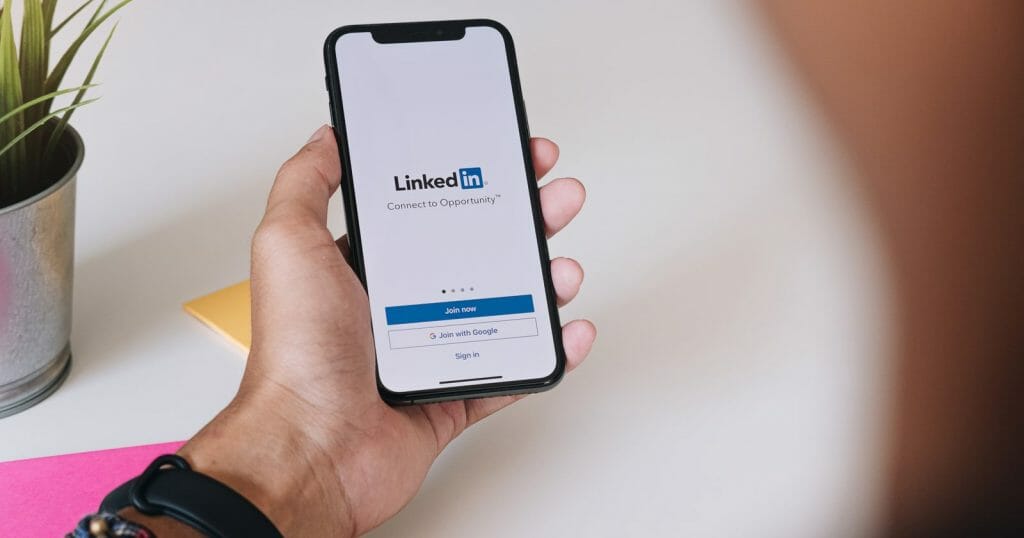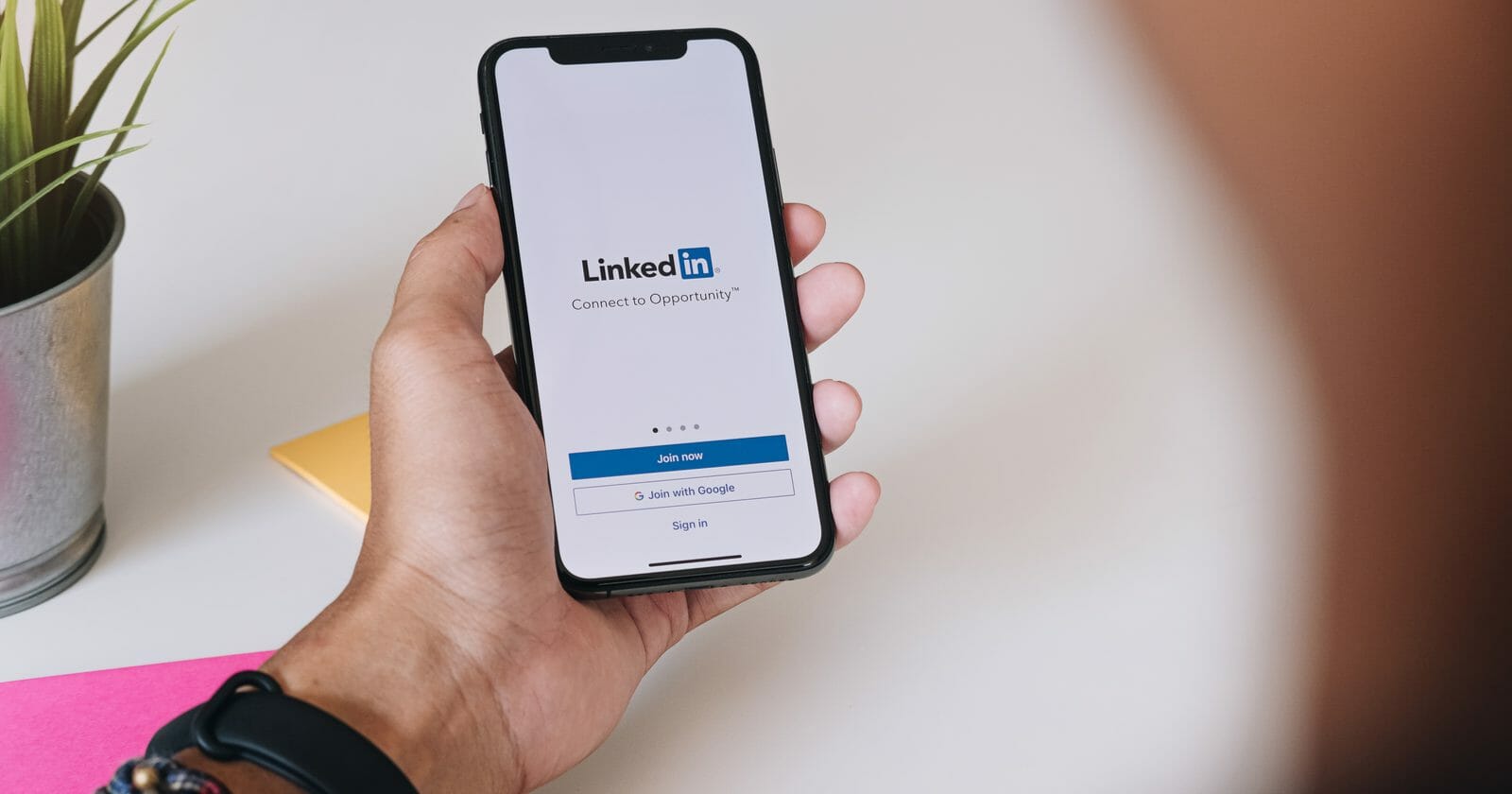 According To Studies By LinkedIn: 91% of executives rated LinkedIn as their number one choice for professionally relevant content. 49% of B2B buyers research vendors by looking at their LinkedIn profiles and 44% have actually found potential vendors by looking at shared connections on LinkedIn.
"One of the only ways to get out of a tight box is to invent your way out." - Jeff Bezos
Why Advertise On LinkedIn?
LinkedIn is a platform that companies should not ignore for a multitude of reasons. For starters, the platform features more than 500 million users. This number is made up of 60 million decision-makers, 90 million senior-level influencers, and 10 million C-suite members. These members are notoriously difficult to connect with on other social media platforms and even harder to bump into at your typical networking event.
The benefits of advertising on LinkedIn go deeper than the platform's reach. The platform offers unique targeting features and ad types so you can tailor ads for your budget and your target audience.
If you are in the B2B sector, advertising on LinkedIn is a no-brainer. If you are in the service industry, LinkedIn could be the missing ingredient in your marketing strategy.
Deliver More High-Quality Leads To Sales
Advertising across social media is a great way to increase brand awareness and obtain new leads. The trouble is, most of these leads drop off the radar before the interest-building stages of the marketing funnel can be nurtured. This is usually because this type of lead generating is limited to email follow-ups. Email marketing can be a fantastic tool but open rates tend to sit around 15-25%. With LinkedIn paid ads, you can engage with your leads and nurture their interest in your brand more directly.
The LinkedIn Lead Accelerator tool allows you to identify and target your highest-value target audience online. You can then sequence relevant messaging based on the profile of your prospects. The LinkedIn Autofill capability helps you increase conversion rates, making LinkedIn paid advertising a great way to maximize the impact of every click you get. Platform-supported A/B testing allows you to optimize your ad creative so that more people click in your ad. You can measure the cost per click and program impact at every stage through built-in reporting.
Increase Your Conversion Rates With LinkedIn Advertising
One of the most persuasive benefits of LinkedIn advertising is that when you use it properly, you can increase your conversion rates. Lead ads, for example, simplify your prospects' purchasing journey so it is easier for them to convert.
The success of lead ads has been demonstrated time and time again. For example, a year-long study by HubSpot found that LinkedIn ads convert users to leads at a 6.1% conversion rate. That is more than double the 2.58% for Google ads. To put it simply, advertising on LinkedIn can be very profitable for businesses focused on generating high-quality leads that do more than click on an ad. They become customers.
Findings From HubSpot's Study:
ADWORDS ($1,000 BUDGET)
CPC Average = $3.35
CVR Average = 2.58%
$1,000 / 3.35 = 298 Clicks
298 * .0258 = 8 Conversions
1,000 / 8 = $125 per Lead
LINKEDIN ($1,000 BUDGET)
CPC Average = $5.74
CVR Average = 6.1%
$1,000 / 5.74 = 174 Clicks
174 * .061 = 11 Conversions
1,000 / 11 = $90 per Lead
As you can see, LinkedIn boasts a lower cost per lead than Google adwords. So why are LinkedIn ads not part of your digital marketing strategy?
Granular Ad Targeting Through Industry-Specific Variables
Advertising on social media is not about reaching the largest number of people. It is about reaching your most desirable audience. This is why targeting is one of the most important parts of a successful marketing campaign.
On Facebook, you can target audiences based on behavior-based factors. On LinkedIn, however, you can target audiences based on industry-specific variables. You can go beyond the standard demographic information and control variables such as:
Job titles
Job functions
Seniority
Company name
Company size
Industry
Skill
Qualifications
This type of audience targeting is ideal for B2B companies. It's also great for customer-based services and products to reach a specific, actively interested audience. Narrow targeting can really help you make the most of your ad spend.
LinkedIn Offers A More Professional Audience
While Instagram is most popular among the Gen-Z and millennial generations, LinkedIn users tend to be older, more educated, and more experienced. High-income business people are more likely to be on LinkedIn than any other platform. If your core target audience is educated professionals, LinkedIn is probably where you should be doing your marketing.
What's more, you can get more relevant information about your audience before you reach out. Rather than seeing their holiday pics and learning their relationship status, you can learn about their past work experience, skills, current position, location, and more. These details are almost always more honest than people's bios on Twitter, Facebook, and Instagram, where jokes and random facts tend to take precedent over information about work and education.
Take Advantage Of All Advertising Types On LinkedIn
One of the great things about Facebook is that you can create different ad types depending on how you want to present your offer. This is even truer for LinkedIn. The platform allows you to use typical text, image, and video formats along with carousel ads, sponsored content, email advertisements, and more. You can even create sponsored InMails that go directly to prospects' inbox.
There are different benefits to each ad type. Fortunately, you can update your ad type mid-campaign if you aren't getting the results you want.
Dynamic ads are a great option if you are taking a personalized approach to your ad campaign. You can customize these campaigns to include the user's company name, title, and photo in the advertisement. This makes prospects feel you are reaching out to them directly.
Sponsored content is a great way to promote organic content on your page to obtain new followers. Alternatively, carousel ads take a visual approach by using high-quality photos to connect with prospects.
Personalized Your LinkedIn Advertising With Sponsored InMail Ads
Ultimately, when you weigh up the LinkedIn pros and cons of advertising, arguably the biggest benefit of the platform is the option for personalization. The Sponsored InMail is an ad format that Facebook cannot begin to rival.
Sponsored InMail ads allow you to send customized messages to the prospective leads you deem to be most valuable. As well as personalizing your InMails with their details, you can offer them exclusive content, like an ebook or white paper. You can prompt them to sign up for events or give them insight into how your product or service can uniquely benefit them.
Better still, LinkedIn prevents InMails from being sent to inactive members, so your ad budget will not be wasted. These ads display on both desktop and mobile devices so you can optimize your content visually for your entire audience.
Boost Your Account-Based Marketing Campaigns
LinkedIn advertising is also particularly effective for companies that invest in account-based marketing (ABM). This type of marketing focuses on targeting specific accounts or clients with a dedicated campaign. LinkedIn actually has ad features designed especially to support ABM.
With the option to personalize ads to the accounts you are targeting, you can take a more direct approach when establishing a connection. Given that LinkedIn supplies a vast amount of professional information about its users, you can inform yourself about your most valued prospects before you target them.
If you are targeting a high-value account, when you use Linkedin advertising in this way, the payoff can be huge.
Flexibility To Customize Live LinkedIn Ad Budgets
Traditional advertising channels require upfront payments and no guarantee that your ad will perform as well as you hope. When you advertise on social media platforms, you have the freedom to tailor your budget to your business. If your ad is not performing well, you can pull it before you spend your entire ad budget.
When using LinkedIn, you can adapt your bids and budgets according to how well your ad performs. This allows you to make changes as you go so that you can optimize your content for the results you want.
All campaigns must have a daily budget of at least $10. If you use a cost-per-click or cost-per-thousand-impressions (CPM) strategy, you must submit a bid of at least $2.
The average CPC for these ads is around $5 but the leads that can be gained are often far more valuable and are more than twice as likely to convert. If you are working for those high-value accounts, using LinkedIn is a no-brainer.
Ready To Start LinkedIn Advertising?
If you're ready to take advantage of LinkedIn advertising benefits, our team of experts can help.