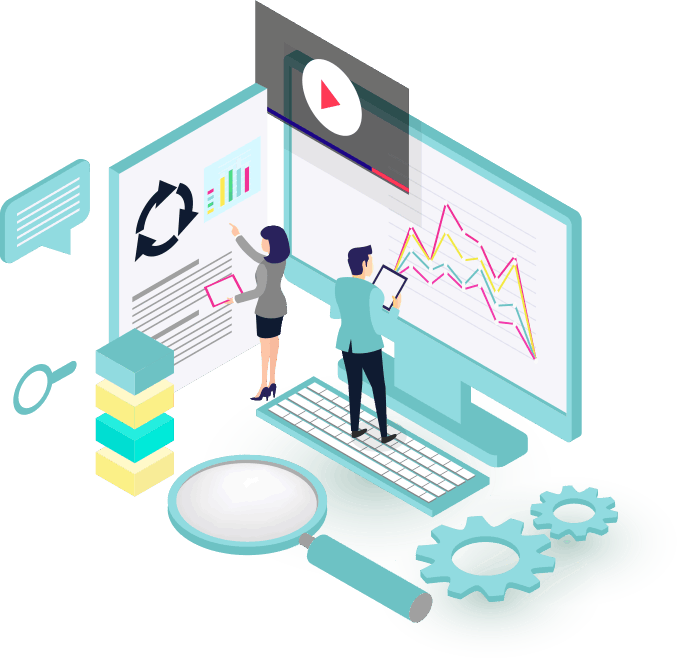 When you think of SEO for doctors, what comes to your mind as a medical practice? SEO or search engine optimization is not only a highly effective tool to boost your practice's online presence, but it's downright indispensable in today's digital age.
Studies show that 78% of the time, people purchase goods or services after a location-based Google search. Patients search for doctors and medical practices on Google and other search engines just like they would look for a place to eat or a retail store.
Search engine results represent some of the most valuable virtual real estate that can make or break a medical practice. Patients will rarely go beyond the first page of search results, and that is where you should aim to appear. SEO for doctors should be an integral part of your digital marketing and medical marketing strategy.
Why Do Doctors Need SEO Services?
Doctors and other healthcare professionals operate in an industry that slightly differs from other consumer-focused industries like retail, banking, and travel. Medical practices are in the business of delivering health outcomes and dealing with sensitive and confidential patient data while trying to balance aggressive advertising with reliable care delivery.
Still, SEO services for doctors hold profound importance and are essential for growing medical practice and helping more and more patients achieve better health outcomes.
Opportunity Cost
By not optimizing your online presence like your website, business listings, and web authority, you're willingly giving up a massive chunk of the market that is searching for you online. It's estimated that almost 97% of people learn more about a company or a service provider online than anywhere else.
The medical space relies on physician referrals and word-of-mouth marketing, but these strategies are not enough in today's hyper-competitive, digital-first market. Patients are increasingly taking their healthcare experience online and are hunting for the best possible consumer experience, both before and during care delivery.
No Time Like the Present
If SEO strategies are still not a part of your annual budget spending, you've likely done a lot of damage to your business already. By taking a back seat and letting your competitors optimize their way to more patients, you've hurt your SEO rankings a lot, directly impacting your revenue and brand value.
Over time, search engines constantly track and rank your website and listings, always refreshing and delivering the best possible search results to patients searching online. If you want your medical practice to appear on the first page of search results, you need to start SEO right now.
Thought Leadership
The medical marketing space, just like any other industry, relies heavily on establishing yourself as an authority in your field. When patients discover that you're providing highly-useful content and are well-received by other patients like them, your social proof increases and bring more web traffic to your website.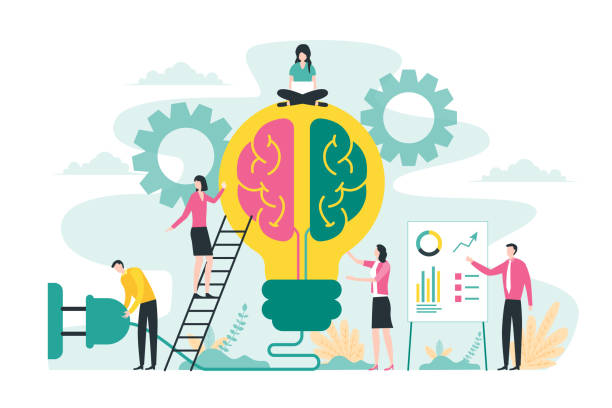 Social media marketing and content marketing, thus, play an essential role in your SEO strategy by providing highly relevant backlinks and increasing the Domain Authority (DA) of your website. When crafting your medical SEO campaign, make sure you have your doctors on board for posting helpful video and blog content about your practice and your industry.
How can Doctors Take Advantage of Search Engine Optimization?
Spending time on SEO might seem like another responsibility in your already-packed schedule, and you might feel you're not able to do everything yourself. Well, you can always take expert help from SEO services providers for specialized doctor SEO services and other internet marketing services.
But that's all about having an SEO strategy, with or without the help of an SEO company or SEO specialists. How does it help you grow your practice?
Enhanced Visibility
If you're not present where your potential patients search online for you, then the game is already over. SEO for doctors is crucial for growing your medical practice by increasing awareness. By optimizing your medical website for search engines like Google, you're increasing your chances of appearing in front of your target audience.
Today, patients expect a hassle-free experience from searching for a service provider online and contacting it to receiving the service. If they can't find you easily or cannot contact you due to a lack of information, they're not likely to proceed to the next steps of the funnel.
Today, 90% of people trust online reviews as much as word-of-mouth recommendations. That makes SEO one of the easiest ways to have a fighting chance among thousands of competing clinics, hospitals, and online platforms.
Acquire New Patients Effortlessly
The objective of any marketing strategy, digital or otherwise, is to bring more customers to your business. In the context of SEO, this means more traffic and, more importantly, relevant traffic. Most traffic coming to your website is usually not relevant to your practice, as it's simply noise landing on your listings without any targeted efforts by you.
What SEO does beautifully is increase traffic to your business in a way that delivers meaningful results for you. With local SEO allowing you to rank for the exact queries your potential patients are asking, you can target the audience you want.
Cost-effective Marketing Strategy
SEO is much cheaper than traditional marketing strategies like TV and print advertising. And what's more, it's much more effective as well.
When you're not focused on quick fixes and play the long game instead, you will gradually build your organic SEO ranking. Tools like PPC ads are one of the most cost-effective digital marketing options out there. You only pay when you receive relevant traffic.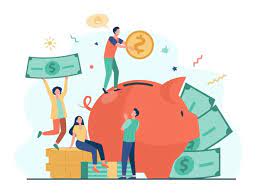 SEO services can even help you create and regularly optimize your business listings so that you're always staying on top of the game.
Increased ROI
Not only can you target relevant patients with SEO campaigns, but you also have complete visibility into what's working and what isn't. With SEO services providers having customized dashboards for your reference, you can always tweak and adjust your campaigns and double down on what's working well for you.
This way, you ensure you're getting the maximum ROI for your time and money and not shooting in the dark with strategies that you don't know will work or not.
Tips to Optimize Search Engines for Doctors
SEO for doctors can be implemented in a variety of different ways. There are many guides available that you can refer to for deciding on your medical SEO strategy. How, then, do you go about selecting the techniques that will work best for you?
We've put together five major areas you can focus on for getting started. Once you've built sufficient expertise in these areas, you can add other aspects to your SEO for doctors strategy.
Use Google My Business For Local SEO
Google searches having the keywords 'near me' or 'close by' grew by more than 900% in the past two years. If you want to leverage this trend for growing your business, you need to have a Google My Business (GMB) profile like millions of local businesses.
A GMB profile is a bite-sized package of info containing your practice's name, address, website URL, contact numbers, reviews, and other information so users can quickly get to know all they need to know about your practice.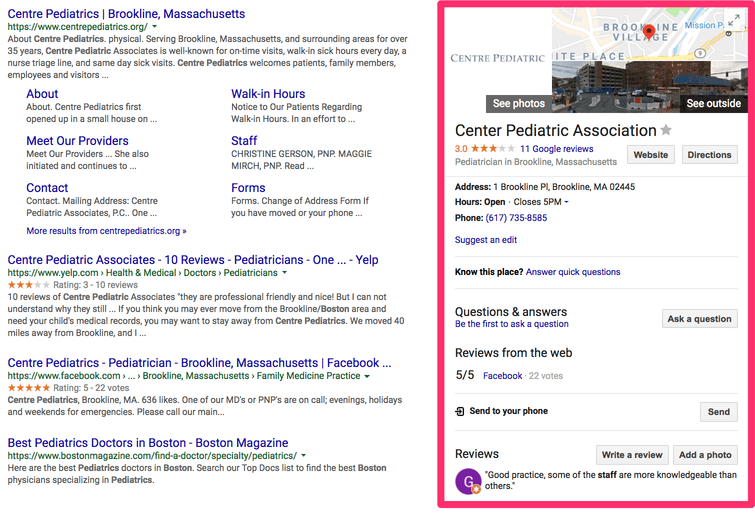 Without a GMB profile, even if you're appearing in the search results, patients will find it cumbersome to reach your website or listing because you'll not seem with other practices on Google Maps.
Make The Best Possible Website
Medical websites are probably the most excellent salespersons for doctors. Your website is your most influential virtual real estate and needs to provide a delightful user experience to anyone visiting it. Hence, make sure it is modern-looking, loads fast, provide updates and valuable information about your services and is optimized for mobile devices.
By creating a seamless and helpful website for potential patients, search engine crawlers will reward you with an improved SEO ranking, thereby increasing traffic to your website and further increasing your SEO ranking. This will create a reading feedback loop.
Ensure Your Content is Relevant
Publishing relevant and original medical content that's relevant to your target audience and answers their most burning queries creates loyal customers who regard you as an authority in your space. Google rewards websites that publish regular, useful, and engaging content with a higher SEO ranking.
Simple keyword research can reveal relevant keywords that your prospective patients are searching for, giving you ample sources of information to plan your content calendar. You can leverage your doctors to publish YouTube videos on industry-relevant topics, thereby using content marketing to your advantage.
Build High-Quality Backlinks
On the internet, websites linking to your website is considered a great sign as your website is providing value to users online. Generating organic and high-authority backlinks increases your DA and improve your SEO ranking.
High-authority links are those coming from websites that are an authority in their space. This can be reputable medical blogs, relevant medical directories, business leaders in the medical area, or your own social media profiles on Facebook, Twitter, and LinkedIn.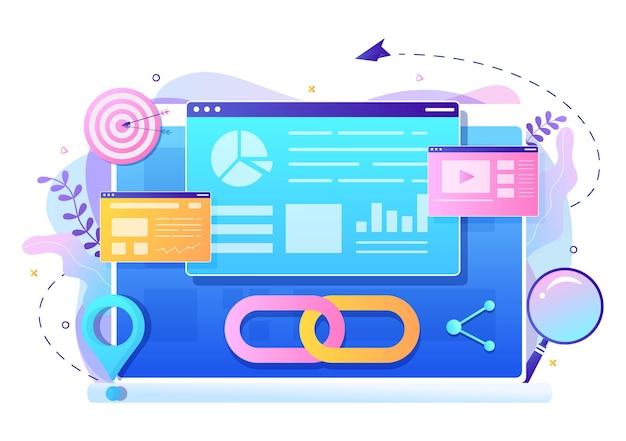 Buying backlinks or linking to irrelevant websites can also hurt your DA; hence, caution should be dealt with.
Medical SEO services offer a lucrative proposition for doctors who're already over-burdened with patient and administrative responsibilities and don't have the time to work on SEO or the budget to hire a dedicated team. Working with a medical SEO company that can offer expert doctor SEO services can help you optimize your online presence and work wonders for your practice.